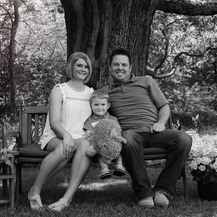 JOHN WATKINS - SENIOR PASTOR
John grew up in this community, graduating from Benjamin Logan High School. He graduated Magna Cum Laude from the Cincinnati Christian University. He is married to Ashley and they have one son, Samuel.
Fun Facts: Favorite Sports Teams = Ohio State Buckeyes, Cincinnati Reds Hobbies = Skiing, biking, reading, playing softball or any sport whenever I can. I haven't flown in quite awhile although I am getting back into it. Favorite TV shows = Anything on the history channel Favorite book= historical fiction- The Killer Angels (Michael Shaara)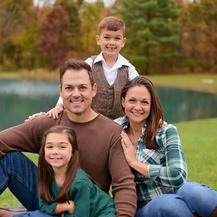 LAURA RAMSEY - CHILDREN'S MINISTER
Laura joined our staff in June 2018. She has been working with kids and teens for many years through different ministry and secular jobs and looks forward to guiding our Children's Ministry into the future. She has a BA in Psychology from Ohio University and is a Certified Family Minister from Wartburg Theological Seminary. She is married to Wes and has two children, Adelina and Michael.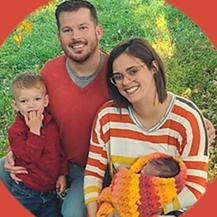 CODY CAUDILL - STUDENT MINISTER
Cody arrived at Rush Church in April 2019. He has a passion to help teenagers navigate through life, deal with tough issues and most importantly help them grow their relationship with Christ. Cody graduated from Kentucky Christian University in 2013. He is married to Erica, they have two children, Timothy and Eden.
Interests include: University of Kentucky basketball & football. Playing disc golf. Marvel movies. Chicago Cubs Baseball. Spending time with family.